WE LOVE A LA CARTE
Voorgemaakte menu's? Fijn, maar niet hier! Bij ons ben je zo vrij in je keuze als je maar wil. Combineer wat en hoeveel je maar wil en geniet van het kleurenpallet op tafel én van de smaak natuurlijk!
CRISPY SALAD BOWLS
Kroketten niet gezond? Yeah right, we prove them wrong! Bij ons kan je terecht voor een heerlijke salade met onze ambachtelijke ovenkroket . Non guilty food op restaurant? Het kan bij ons!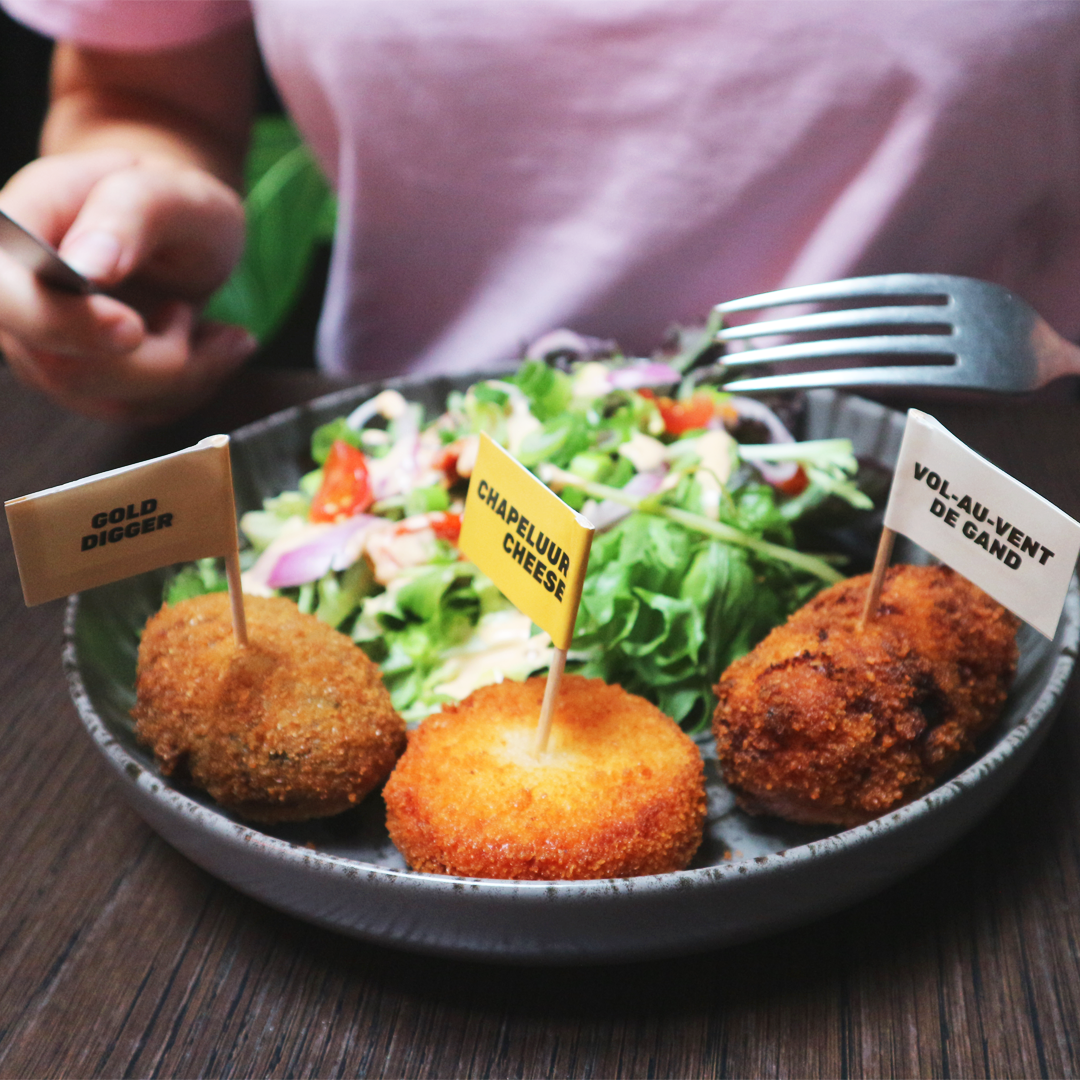 LUNCHDEAL
Iedere middag, ook in het weekend of tijdens feestdagen, kan je bij ons terecht voor een lunchdeal! Kies uit 3 kroketten, gecombineerd met een salade !
1. CHOOSE YOUR CROQUETTES
or eat YOUR croquettes out of hand
menu altijd onder voorbehoud van beschikbaarheden en wijzigingen in het restaurant.